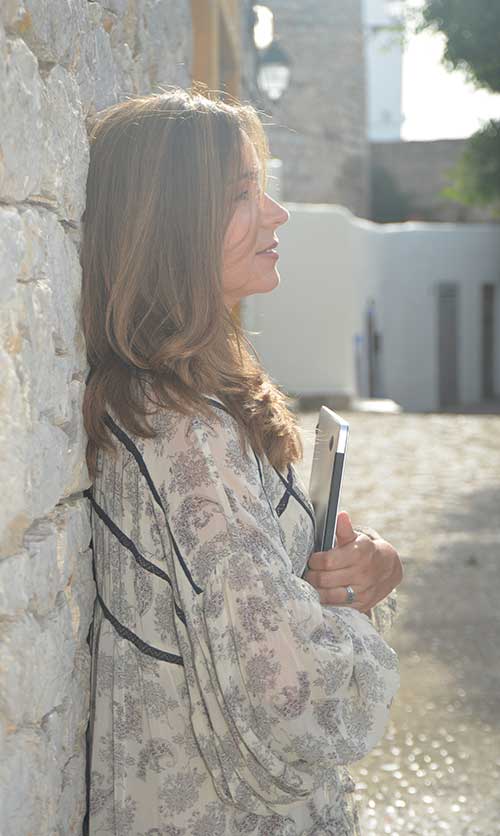 Hi I'm Lea and I'm so happy you're here!

I personally plan and design fabulous weddings and special events, which are both engaging and personalized down to the minutest detail, for someone like you, dreaming of a memorable, unforgettable day, that reflects your personality and tells your love story.

Everything I create is totally handmade, 90% of the decorations are from our own workshop and this is also the first characteristic I looked for when selecting all my trusted suppliers – handmade has a special value to me… it is unique, personal and cannot be repeated!

I love creating elegant and romantic atmospheres, but I'm also especially attracted to exciting stories, bursting with personality. Together with my team, I create magical settings, selecting different materials and combining them with colours and scents, which will remain forever in your memory.

Every client is unique, because we are all unique…What I care about most, is to make you should feel special and fully satisfied along the route that culminates in the most important day of your life.

I will be by your side right from the beginning, to help you and guide you through all the most important choices, I will get to know you so as to be able to reassure you and give you advice, leaving you more time to attend to the nicer and more fun aspects of this wonderful moment.
---
Who is Lea?
I was born in Sao Paolo (Brazil), I studied fashion and design and, before embarking on this adventure, I had lots of fun for 8 years in the fashion world, as a stylist for photo-shoots and as sales manager for an haute couture French fashion house.
I inherited my passion for detail and careful work from my mother, a specialist dressmaker for ceremonial outfits, who gave me, from childhood, a love for this world that has since become my own.
I love travelling and, together with my husband and my 2 daughters, I go hunting for treasures and inspiration from different cultures, to create events full of style and individuality, which mirror my free spirit and my creativity.
READY TO TURN YOUR DREAM INTO WONDERFUL MOMENT?
About
ultima modifica:
2016-08-16T08:07:03+00:00
da